What are our lessons?
imagine that you go to exercise and then your back does not hurt at all….. you have a herniated disc and you are afraid to play sports, while you feel that you need to exercise …… you want to avoid back pain….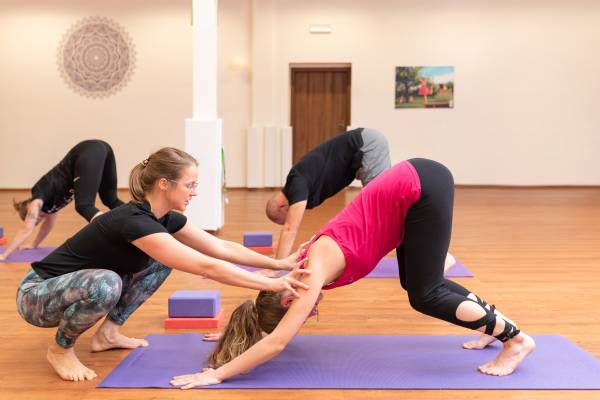 WITH US YOU CAN WORK OUT LIKE NOWHERE ELSE.
OUR LESSONS ARE SOPHISTICATED AND BASED ON THE LATEST KNOWLEDGE OF PHYSIOTHERAPY.
You can choose from different difficulties. We have a large hall with heated floor and varied equipment. And you can also order at any time from your computer or mobile, park directly with us in the parking lot and then you have time just for yourself.
Here you will find information about the lessons and the conditions under which the lessons can take place.  The current schedule for the week can be found in the booking form.

Lessons of exercises in small groups under the guidance of physiotherapists in Prague 6. We put emphasis on the correct execution of the exercises. At the same time, we pay attention to a pleasant atmosphere and preservation of the joy of movement. Exercises focused on a healthy back, compensation of overloaded parts with sports or after injury. We are also specialists in healthy movement and development of children.