TUNEd potential at Be Balanced
… you can take a 4-week vacation with no bad feelings
… you can take a 4-week vacation and not connect to your company's systems
…you are the master of your calendar
… you have a team consisting of people eager to create
…your team is a well-oiled machine
… you are less busy but more productive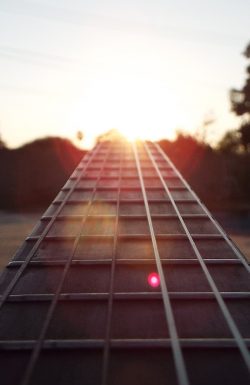 …you can achieve all this in one year
Business is not just about mission, vision, performance and profit
In order for a business to be sustainable, a company must function as one tuned "whole", where each part of the "whole" works well individually, in relation to the environment, but also knows what is the meaning of its existence and that something goes beyond it.
In a living organism, if a component ceases to function within the whole, an imbalance and disease occurs and the whole system slows down or stops to exist as a possible consquences..
It works similarly in companies. If individual team members do not communicate with each other or do not work properly, it threatens the functioning of the whole company. It then brakes, even if it wants to go. You could say the company is driving with the handbrake on. This limits the potential of the whole company, and the company thus uses its limited resources inefficiently, which extremely drains it, because there is no reward in the form of success for hard work.
Do not drive with the parking brake applied. Together, we will TUNE the performance of your team to the maximum possible, but sustainable level.
We target the cause of untapped potential
The goal of the TUNE program is to help companies find, tune and realize their full potential.
How? By targeting the cause of its misuse, its barriers.
We provide comprehensive support to companies in finding their maximum possible, but at the same time sustainable potential.
Our team consists of experts in team and individual coaching, mentoring, psychotherapy, physiotherapy, functional and rehabilitation medicine, but also massages, naturopathy and nutritional counseling, and sports medicine.
What else can you get with the TUNE program?
All team members will be able to explain your company vision and will know how exactly he/she contributes to reaching company goals.
All team members will be individually accountable for team success.
You will have a simple dashboard of not more than 7 major indicators that show you on a weekly basis whether you are on or off track.
All meetings will start and end on time.
All meetings with no purpose will disappear.
All team members will be ready, focused, and motivated for meetings.
All team members will talk when needed and be actively silent when needed.
There will be no hidden conflicts, coalitions, or scheming.
All team members will communicate openly and transparently.
Conflicts will be opened and closed in a constructive way.
Conflicts will have their place, team members will be able to resolve them and close them constructively.
performance will also be accompanied by joy and fulfillment.
Who is the TUNE program for?
For teams aspiring to become "high performance teams"
For teams that want to succeed, but feel that it doesn't work in the current setup
For teams that need transformation on the path to success
For business owners who feel that the business cannot do without them and want to change this setting
For all who are motivated to change, personal and professional growth